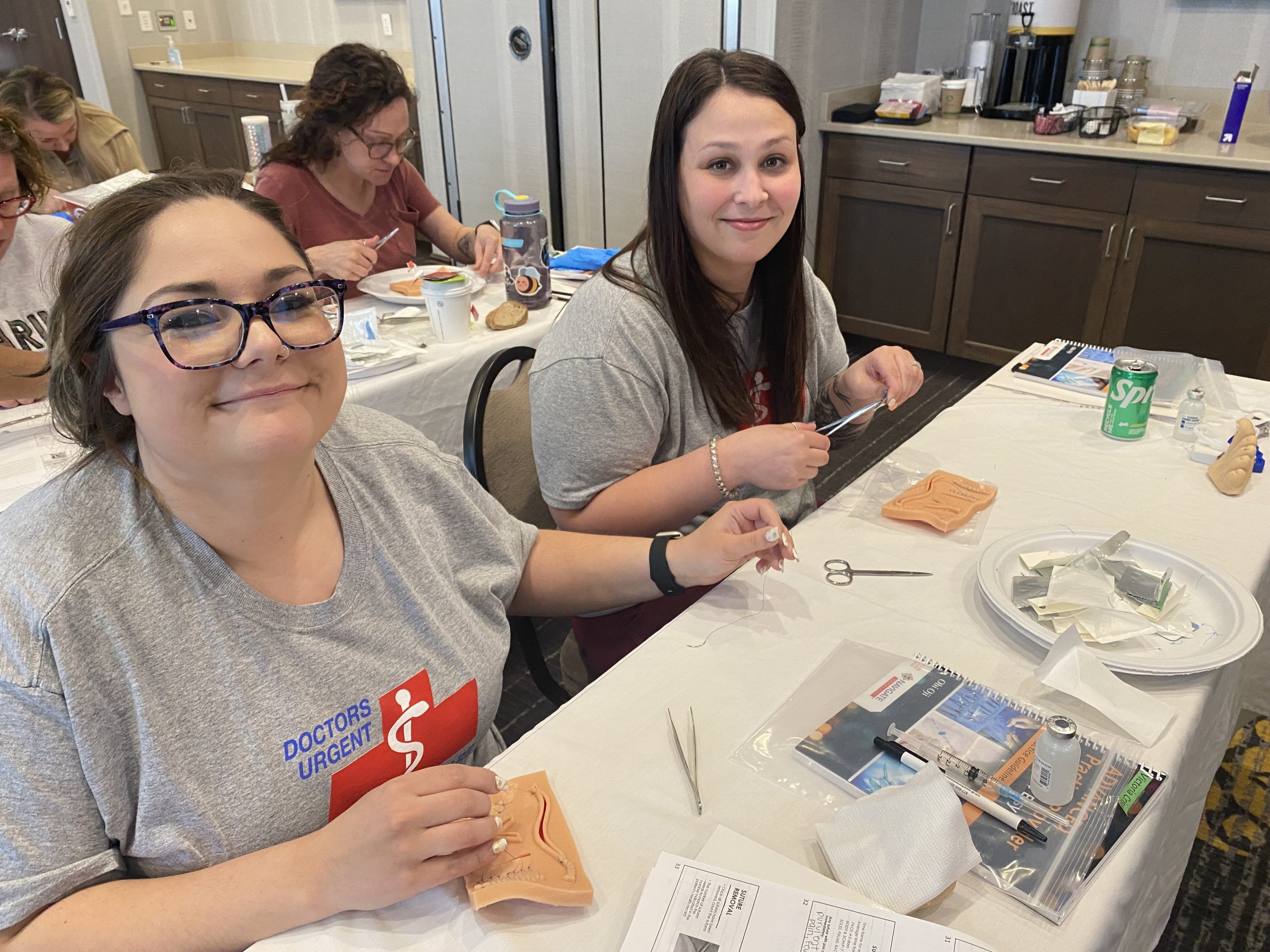 Details: Pre-workshop
X-ray INTERPRETATION Bootcamp (Thursday February 15, 2024)  0800-1:00PM
Prescriber essentials: Chest X-ray interpretation course
Prescriber essentials: Musculoskeletal X-ray interpretation course
Prescriber essentials: Abdominal X-ray interpretation course
Details: Pre-workshop 
Lab INTERPRETATION Bootcamp (Thursday February 15, 2024) 0200-6:00PM
Prescriber essentials: endocrine laboratory interpretation
Diabetes mellitus & gestational mellitus
Prescriber essentials: serum electrolyte & renal function analysis
Prescriber essentials: hematology interpretation
Prescriber essentials: cardiac laboratory interpretation
Prescriber essentials: hepatic (liver) laboratory interpretation
Prescriber essentials: infectious disease & malignancy laboratory interpretation.
Case studies (per system). Review
Earn ANCC 10.0 CE HOURS
Details: All Day Suturing  & Procedure Workshop  (Friday February 16, 2024)
Anesthetic techniques including Digital Block, Fanning & Feld block techniques.
All-day suturing workshop covering 5 suturing techniques
Simple interrupted
Simple running
Horizontal mattress
Vertical mattress
Subcuticular suture techniques
Staples wound closure.
Toenail Removal (Partial Nail Avulsion)
Subungual Hematoma Drainage
Billing & Coding
Details:  (Live Hands-on Session) (Saturday February 17, 2024)
Joint Aspiration & Injection
Incision & Drainage
Skin Biopsy
Splinting/Casting
Billing & Coding
We have a group discounted rate with Homewood Suites (7 minutes away from the conference center) at $99 per night. Once you book for the workshop, we will send you the hotel room link to book your sleeping rooms.