Empowering Advanced Practice Providers
Enroll in our Live 2023 Skills Workshops & CME Courses 
We empower Nurse Practitioners, Physician Assistants and striving NP students to learn concrete relevant procedural skills to practice confidently in health care settings.
Revolutionize Advanced Practitioner continuing education practices by providing excellent, useful and accessible educational content leading with integrity and passion for excellence.
We make a DIFFERENCE.
We INSPIRE our providers to be the best.
We are CONNECTED to each other.
We EMPOWER our providers to care for their patients.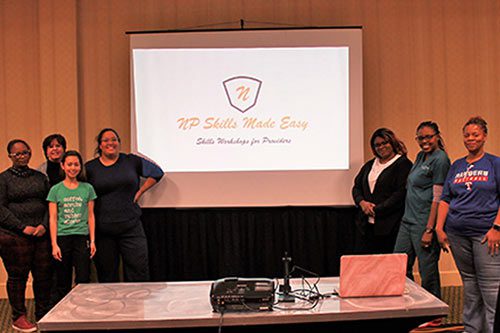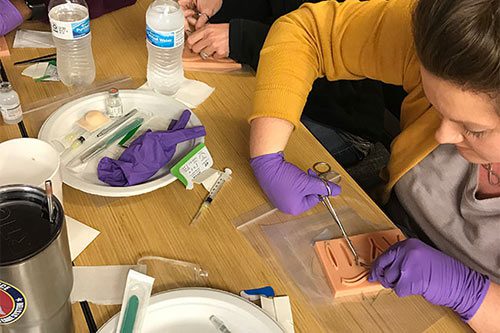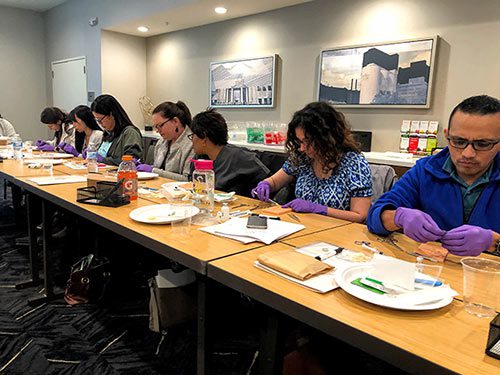 Live NP Skills Sessions for NPs, PAs & Students
Our team will support your advanced practitioners and students to learn step by step procedures and skills to ensure clinicians are well prepared for practice.
We work together to connect you with the services you need.
Free Book For All Attendees
We are so excited to share our new book with all our workshop attendees. Enroll in our upcoming workshop and receive a free skills and procedures book (offer valid from July 2022).
Here's a special offer to our past attendees and colleagues:
Save 30% plus free shipping* with code OJI30 when you order online. Discount is automatically applied when you click this link. Enter code OJI30 at checkout when browsing on www.jblearning.com.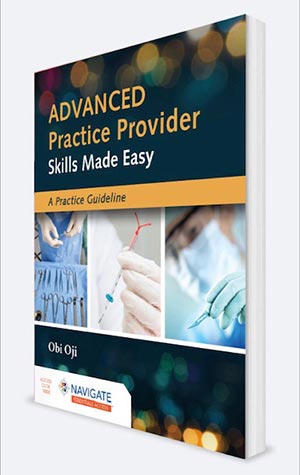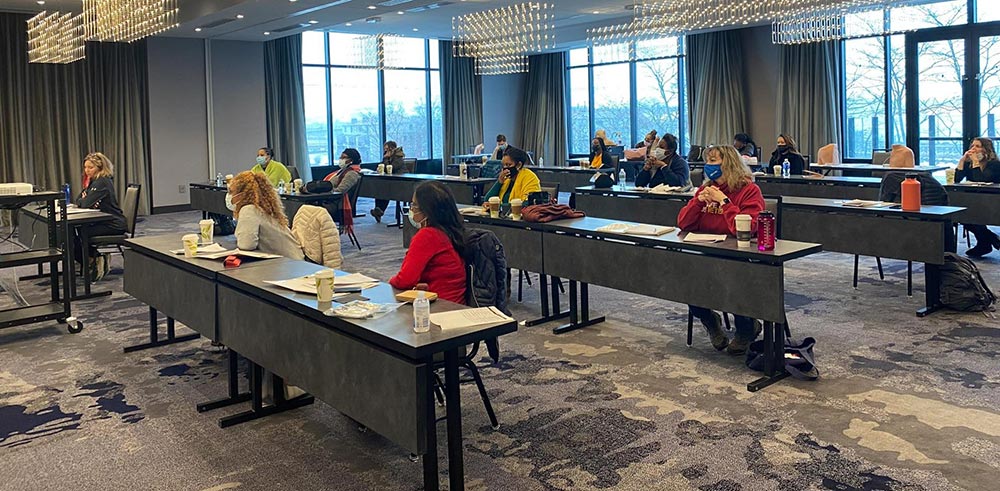 Brand New NP Skills Conference Center in Houston, Texas
All Providers are welcome to join us in Houston, Texas for our monthly skills workshops. We look forward to meeting our providers. 
For groups of 7 or more attendees, call our sales team at 877-655-3577.
Welcome to our NP Prescriber Learning Academy
We are on a mission to revolutionize Advanced Pharmacology NP education with our self-paced and livestream courses. Join your fellow clinicians & prescribers in lifelong learning. Enroll in our Urgent Care Practice Ready, Family Practice Ready, Lab, X-ray & ECG Interpretation, Pediatric Practice, Telehealth & Billing/Coding Courses. Learn and earn AANP/ANCC continuing education hours.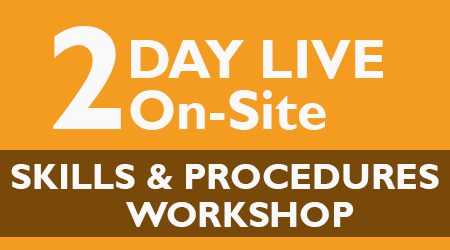 The 2-day skills course is approved for a 16.0 contact hour(s) of continuing education….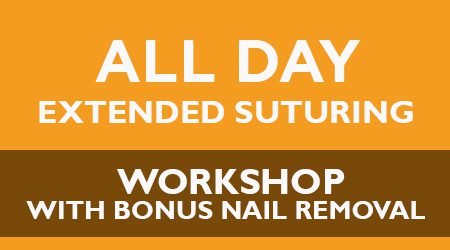 The All-day extensive suturing skills course is pending approval for a 8.0-contact hour(s) of continuing education…
LIVESTREAM: ECG, X-RAY & LAB INTERPRETATION CE COURSE
(Next Live Course JANUARY 20-21, 2023)
Join Dr. Bleess & Dr. Oji for our livestream COMPREHENSIVE diagnostic course provides all new & expert APPs knowledge to manage common diagnostic interpretations. Improve your knowledge and gain confidence to practice safely.
I feel more competent as NP with skills. Certain skills were not shown while in clinicals. Loved it, will recommend to other NPs!!
Thank you so much Dr. Oji for an excellent learning experience for us students!
All the activities provided opportunity to practice & enhance technique using equipment with anatomical landmarks, Dr. Oji, Dr. Bleess & Ms. Wiechman provided hands on guidance to ensure proper technique.
This was the best decision I've made in my professional life so far!
I absolutely love the course, and the instructors were amazing!
Thank you so much for what you do!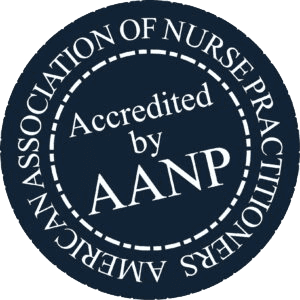 Find Us in Houston, Texas:
NP Skills Conference
4200 Research Forest Drive, Suite 100
Woodlands, TX 77381